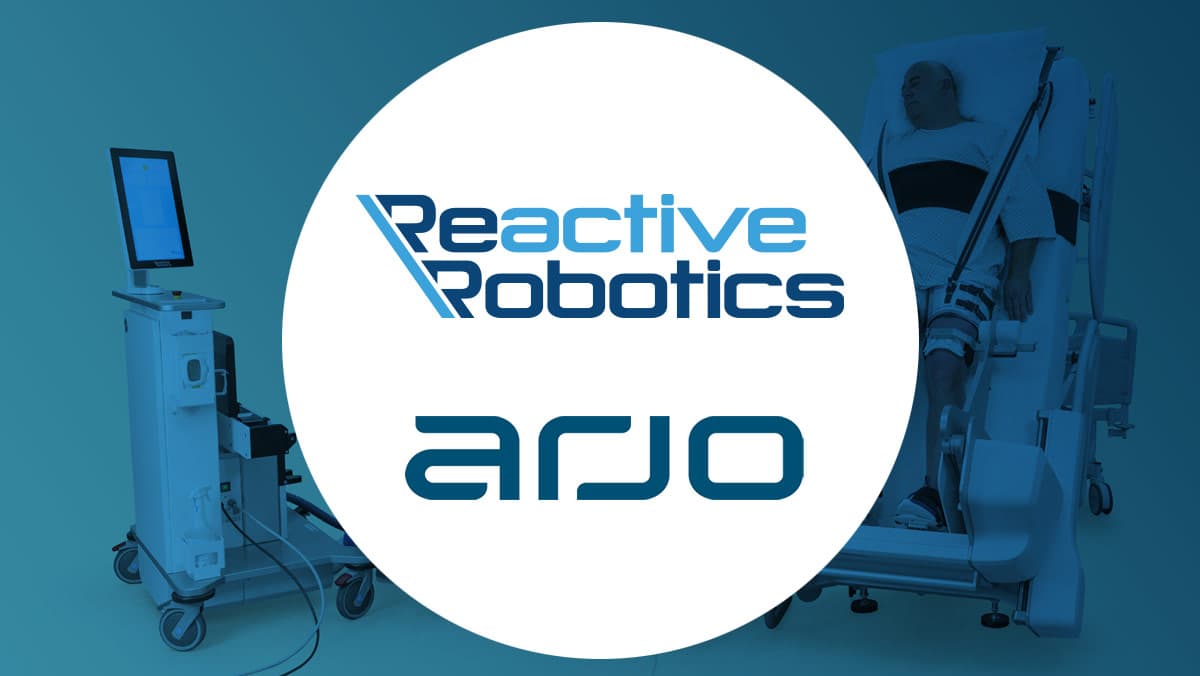 Two companies – one goal
Arjo Germany and Reactive Robotics GmbH are working together to provide state-of-the-art robotically assisted early mobilization for critically ill intensive care patients with the VEMO® system.
Studies on manual early mobilization show – patients who are treated in this way show up to 20% faster recovery.*
Andreas Aerni – Managing Director Arjo Germany: "As a leading provider of medical products, services and solutions, it is our concern and claim to help patients with the latest technology and to support caregivers and therapists in their work. Reactive Robotics GmbH sets a milestone in early mobilization with its robotic assistance system VEMO® – we are proud to further expand our mobilization program with this innovation."
Translated with www.DeepL.com/Translator (free version)
What is special about the VEMO®System?
Dr. Alexander König – Founder and CEO of Reactive Robotics GmbH: "We are the first company worldwide to develop robotically assisted early mobilization dedicated to the intensive care unit. Through the intelligent, adaptive VEMO®System we enable gait therapy in the verticalizable ICU bed. In collaboration with Arjo, we are taking a big step towards our goal: to create the new gold standard in early mobilization for critically ill patients.
About Arjo At Arjo, we are committed to improving the daily lives of people with limited mobility and age-related health impairments. With products and solutions for ergonomic, safe transfer of patients and their hygienic care, disinfection and diagnosis, as well as effective prophylaxis of pressure sores and venous thromboembolism, we help healthcare workers to continuously raise the standard of safe and dignified care. Bei allem, was wir tun, stets "with people in mind".
About Reactive Robotics
Making early mobilization more humane through the use of intelligent robotics – that is the mission of Reactive Robotics. The VEMO® system was developed in close cooperation with doctors, nurses and therapists. Robotics relieves professionals from physically demanding and staff-intensive work and enables them to fully concentrate on human and therapeutic care.
*Falkenstein B.A., Skalkowski C.K, Lodise K.D., Moore T.M., Olkowski B.F., Rojavin Y., The Economic and Clinical Impact of an Early Mobility Program in the Trauma Intensive Care Unit: A Quality Improvement Project, Journal of Traum Nursing 27 (1), 2020