Vemotion®
Cares
Robot-assisted very early mobilization: the goal and aspiration of our innovations
Reference clinic
Research partner
Pilot Clinic

VEMOTION® MOBILIZATION
A NEW APPROACH TO MOBILIZATION
Our VEMOTION® combines adjustable tilting with robot-assisted leg movement therapy in a safe environment.
Uniquely, there is no need to transfer to a separate device as the patient can remain in their own bed.
Secure and efficient early mobilization of the patient – VEMOTION® takes over the physically exhausting work of the nurse or therapist.
Early Mobilization is part of the ABCDEF-bundle and is seen as one of the most important therapies in the prevention of negative effects of immobility.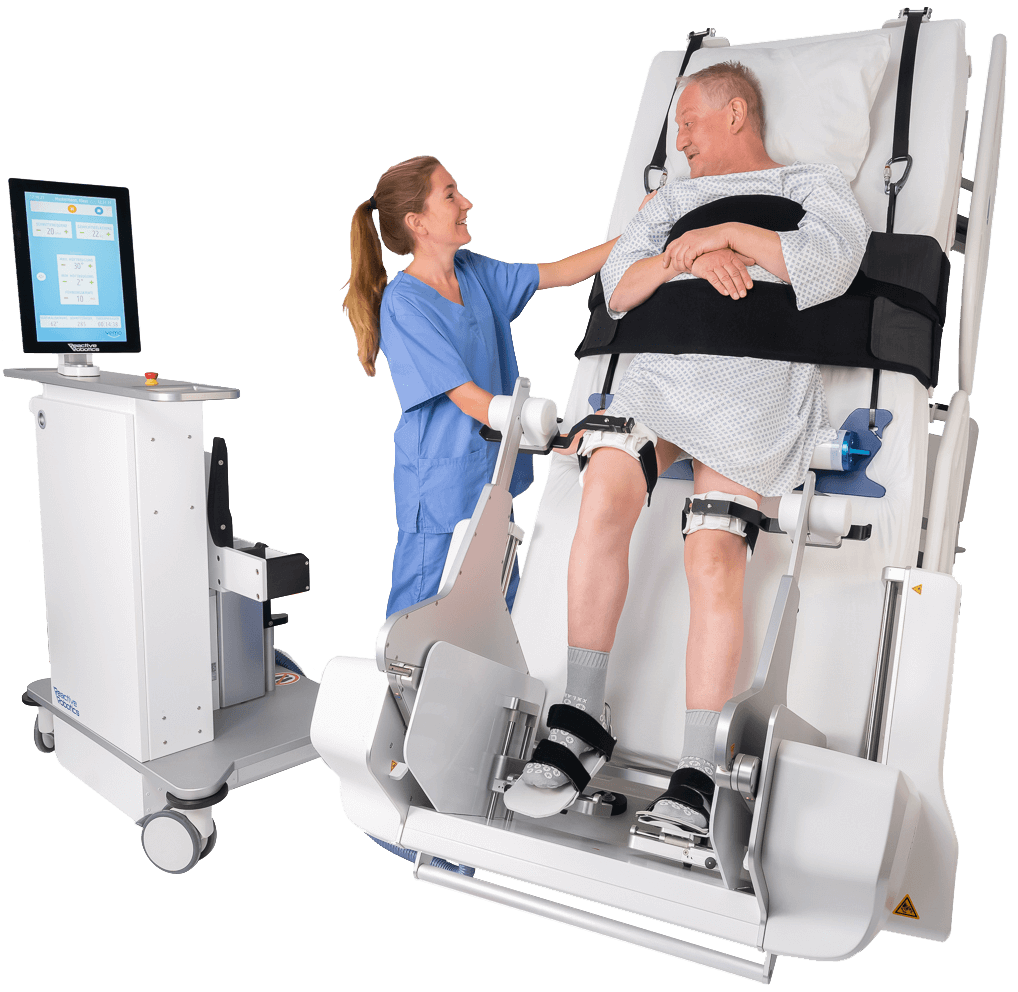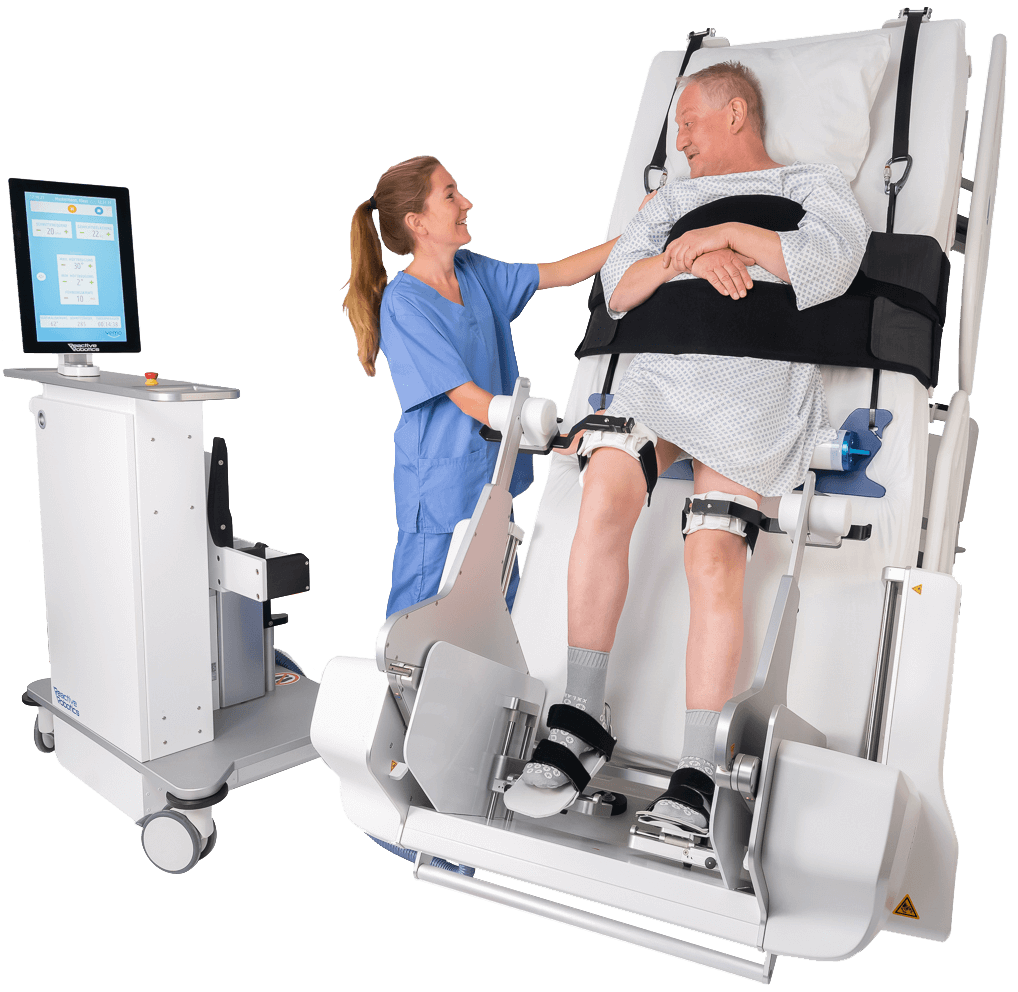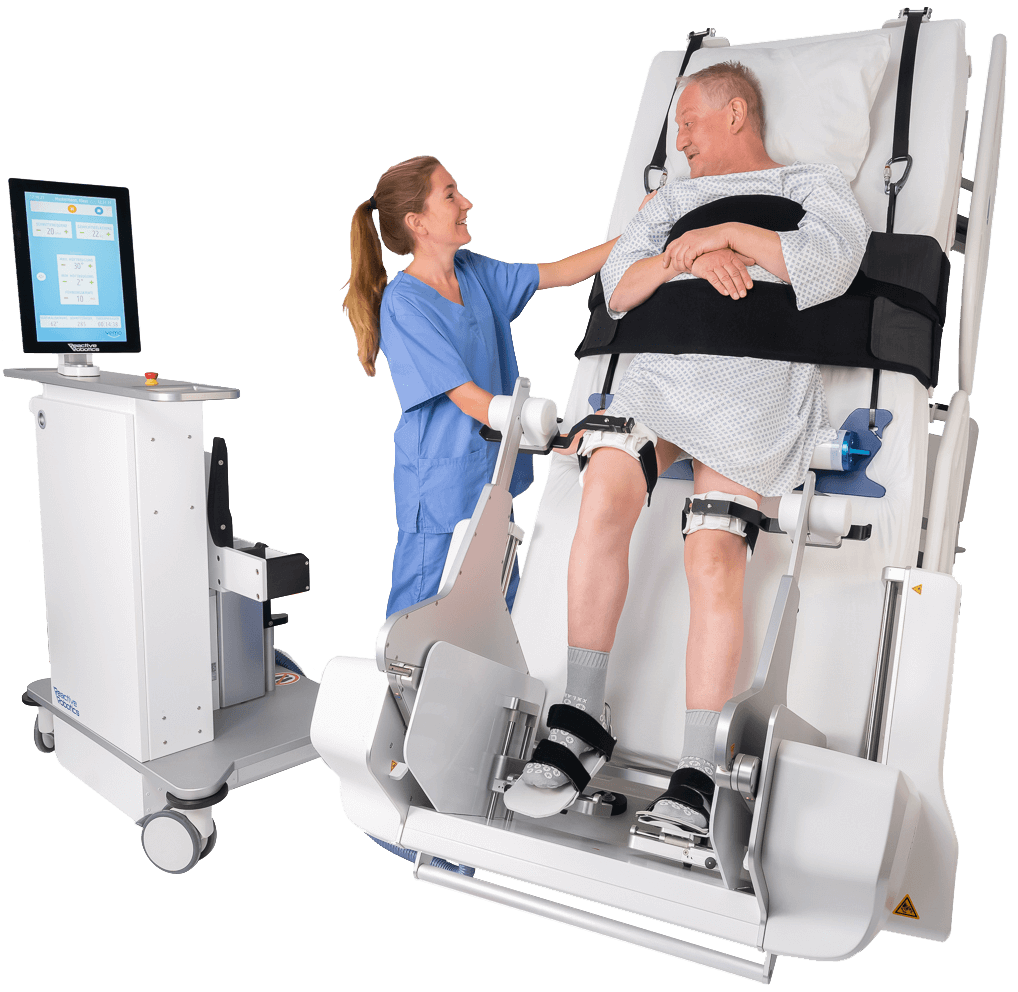 ASSIST-AS-NEEDED (AAN)
PATIENT-INITIATED MOVEMENT THROUGH VEMOTION
ASSIST-AS-NEEDED (AAN)
PATIENT-INITIATED MOVEMENT THROUGH VEMOTION
THERAPEUTICAL BACKGROUND
Particularly large functional improvements are shown in the rehabilitation of neurological patients when the patients initiated the movements themselves. In comparison, rehabilitation therapies were significantly less successful when patients were only passively moved. Research shows self-initiation of the motor movement command is critical for functional improvements.*
The Assist-As-Needed is the world's first robotic implementation of this therapy paradigm, which does not require any complex sensors such as EEG or EMG. A minimal movement of the patient is sufficient to achieve the desired complete range of motion in a robotically assisted manner.
Individualized support - as much as needed, as little as possible
our system
ADVANTAGES OF VEMOTION®
The VEMOTION® solves the problem of large-scale implementation of Very Early Mobilization in critical care by bringing robot-assisted mobilization to the patient.

The unique usability of the VEMOTION® allows one person to perform early mobilization therapy even with severely affected patients. This is possible because there is no need to transfer the patient to a separate therapy device.
Safe
Therapy is performed directly in patient's ICU bed. Dangerous transfers of the patient on to separate devices are avoided.
Risk of injuries is reduced by supporting the therapists in the physically demanding work.
EASY TO OPERATE
Great user experience through intuitive user interface and state-of-the-art technology.
The robot-assisted technology complements manual early mobilization and can thus pursue several therapy goals at once.
ADAPTIVE
Mobilization is individually adapted to the patient's capabilities: either manually or autoadaptively through the patented Assist-As-Needed technology.
The specially developed patient adapters allow VEMOTION® to be adapted to patients of different statures.
DIGITAL
VEMOTION® enables detailed recording of the therapy progress, as well as the patient's activity.
Therapy data is saved automatically on the device in compliance with GDPR; handwritten documentation is no longer necessary.
HYGIENIC
All components of VEMOTION® comply with the highest hygienic standards. The components are either wipedisinfectable, reprocessable or single-patient items.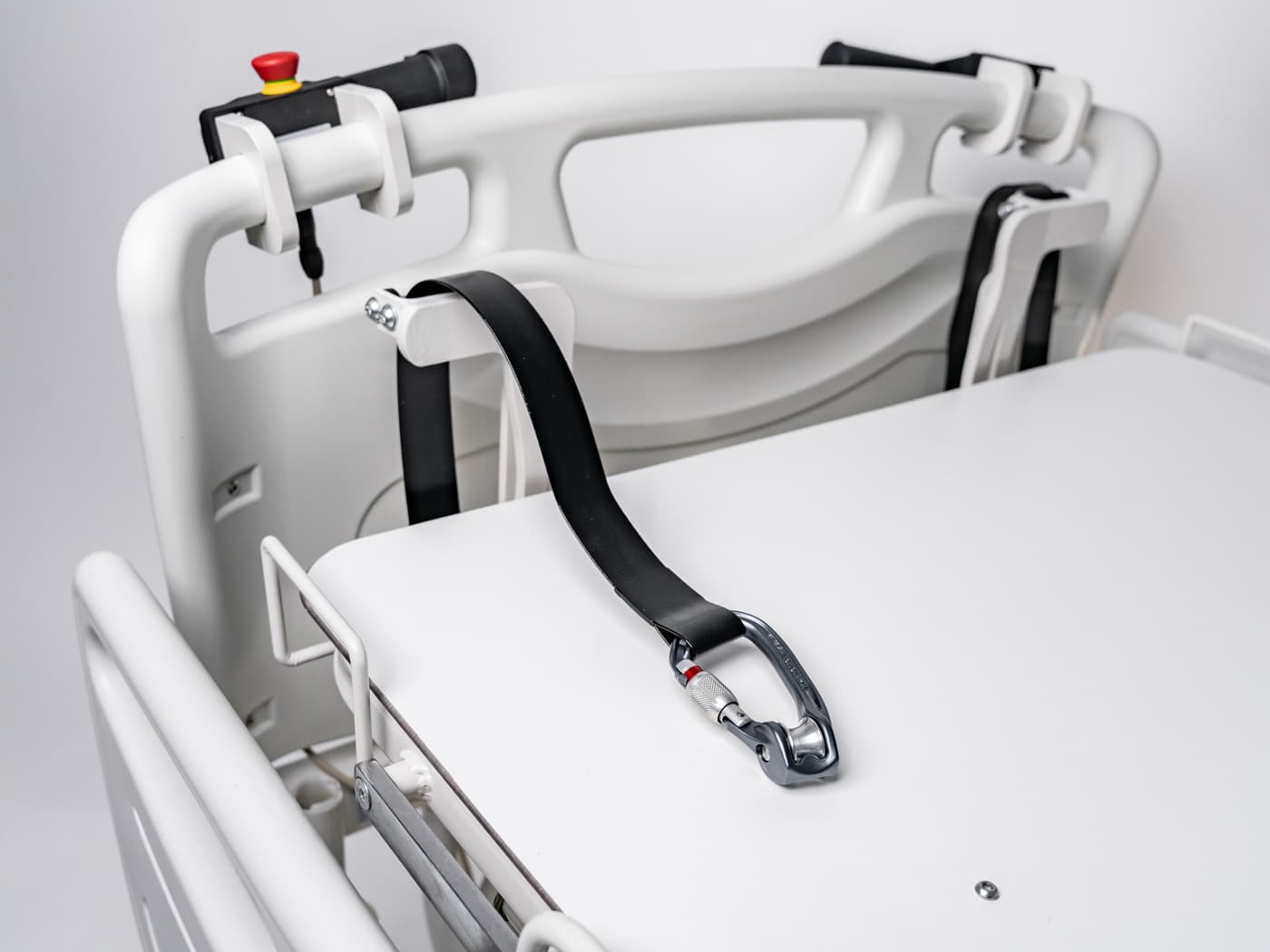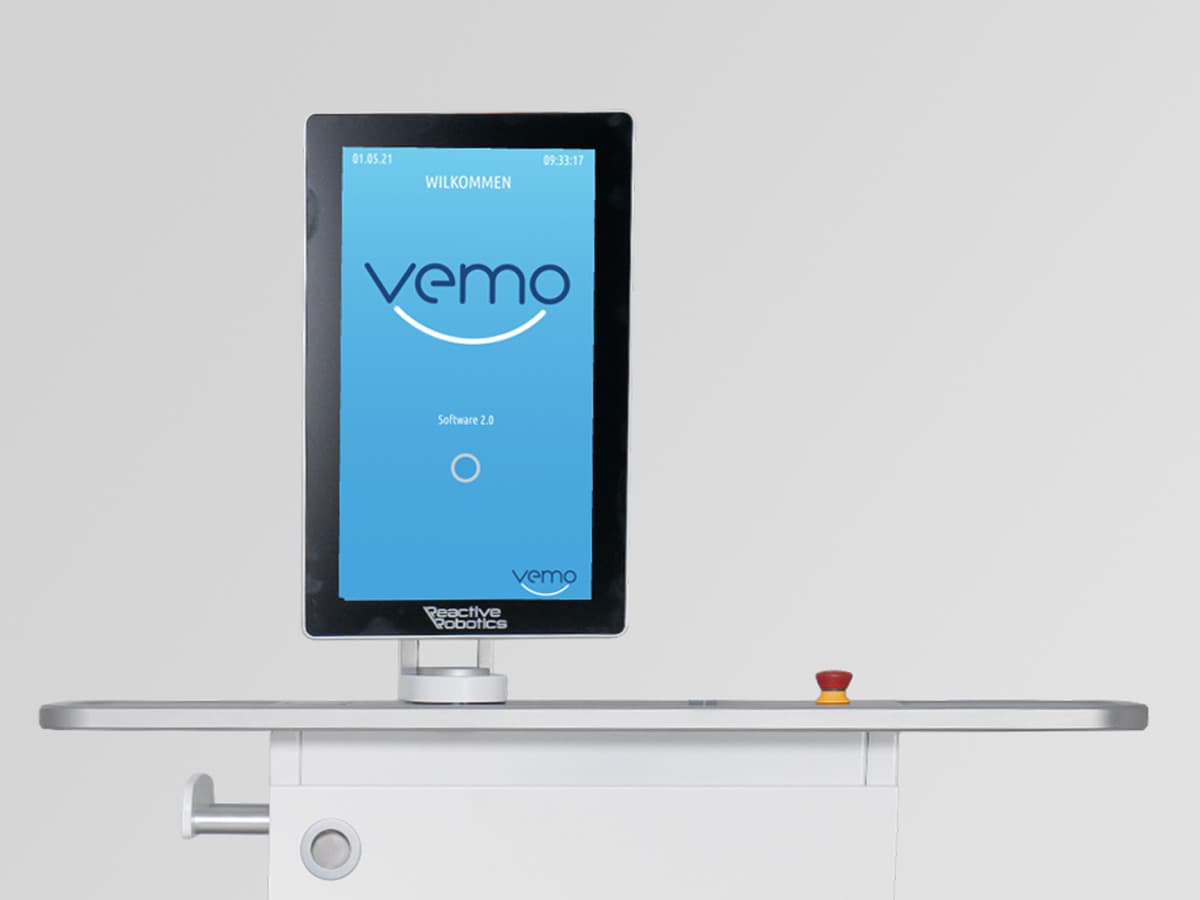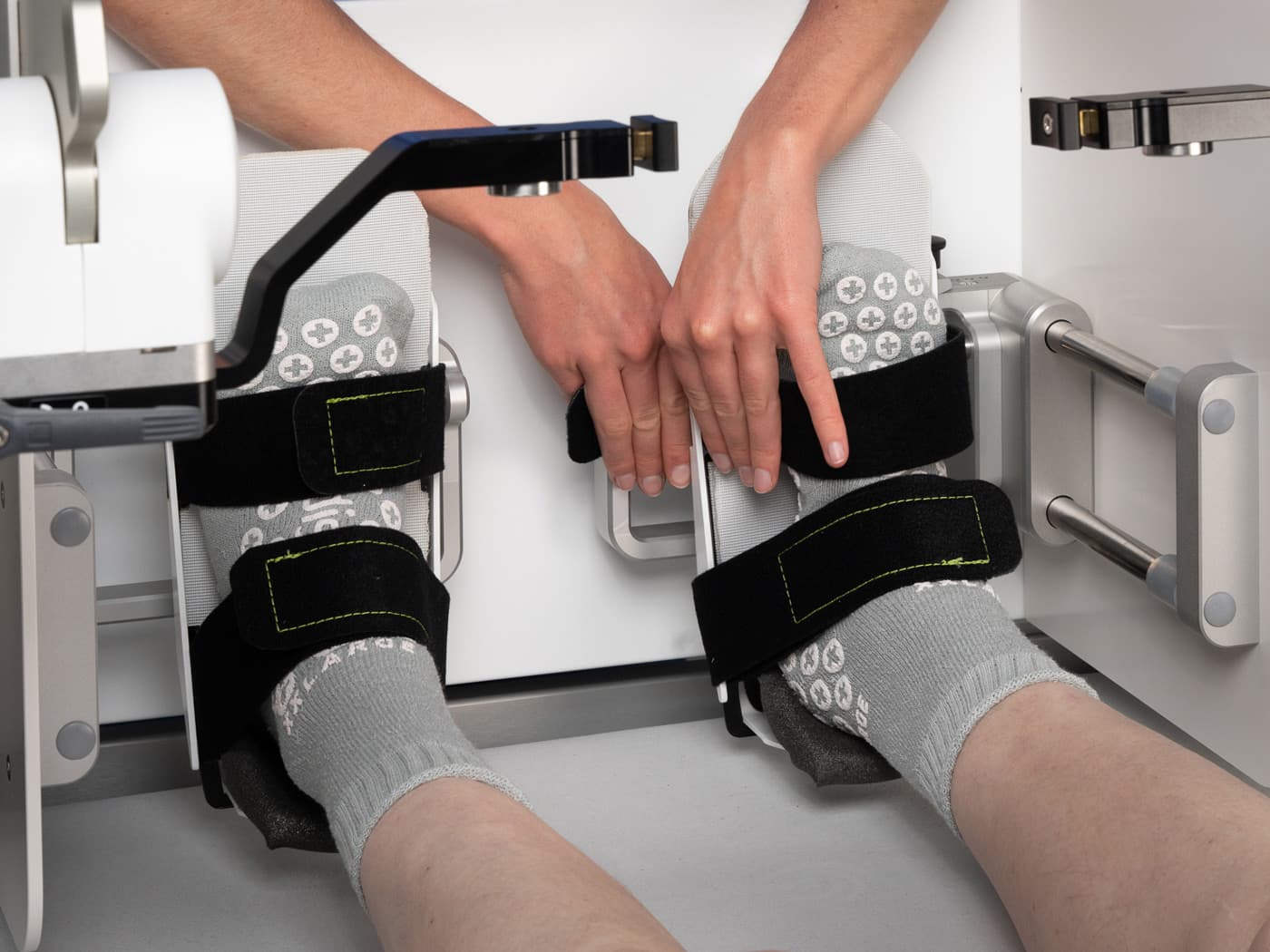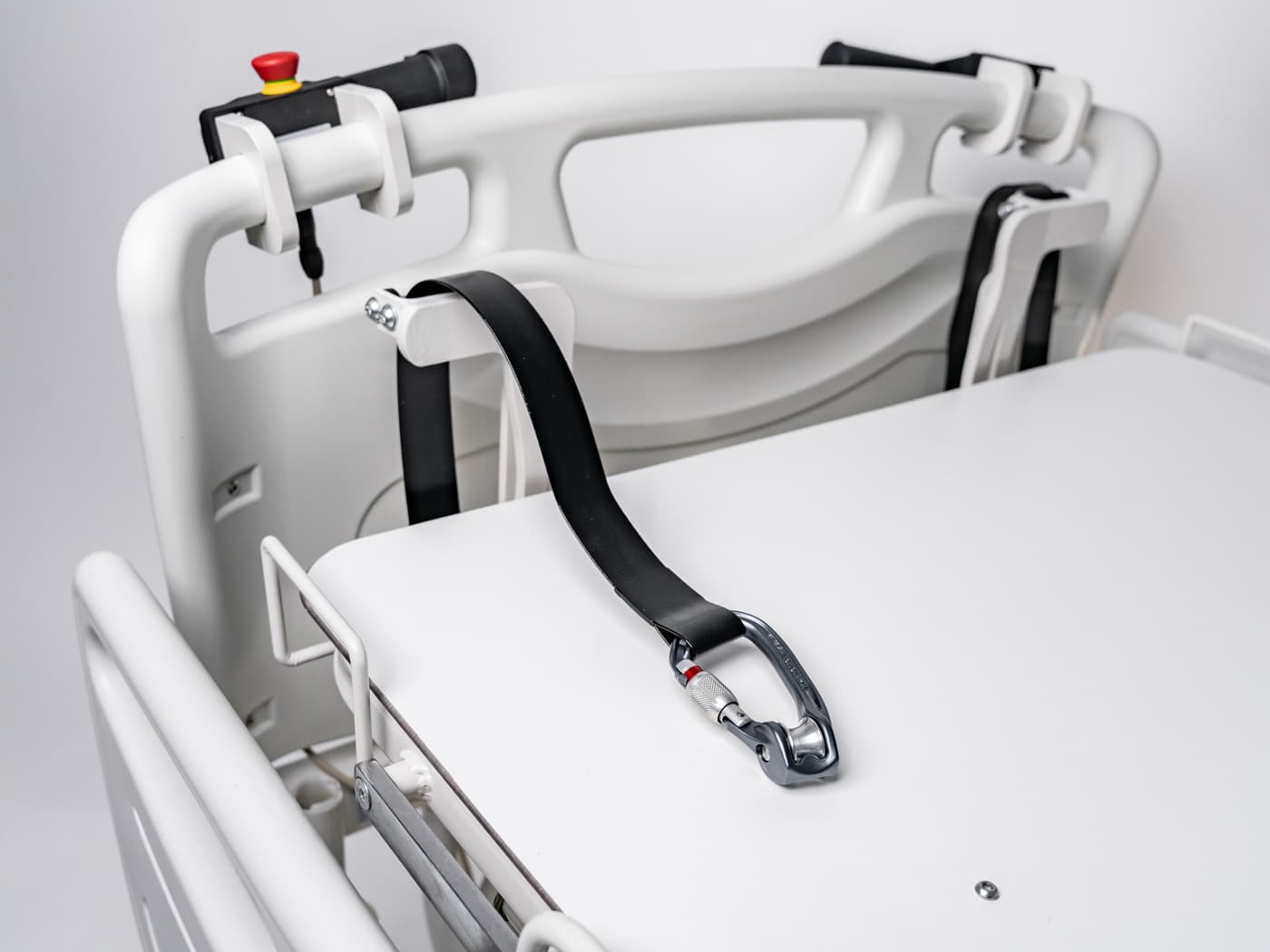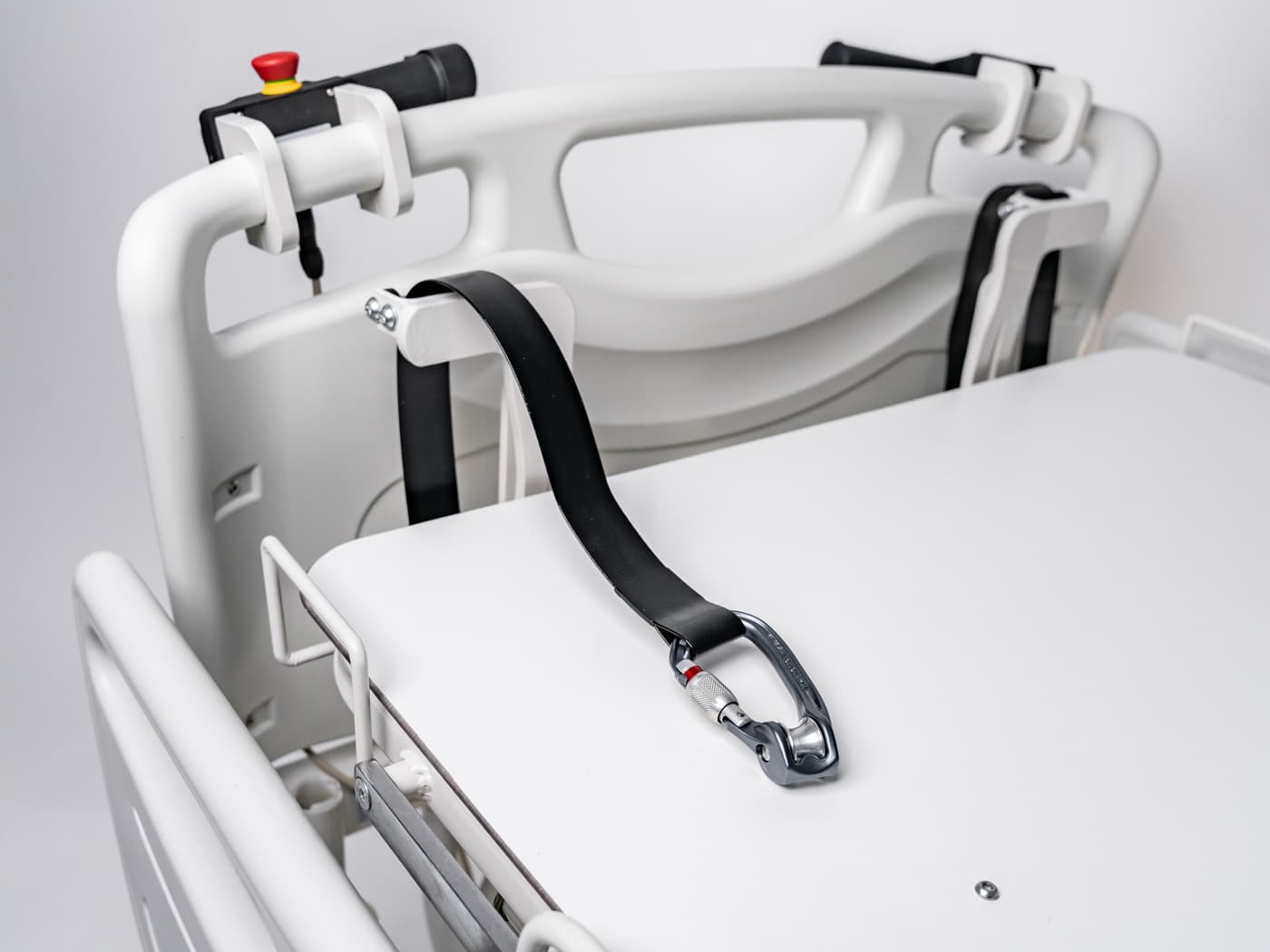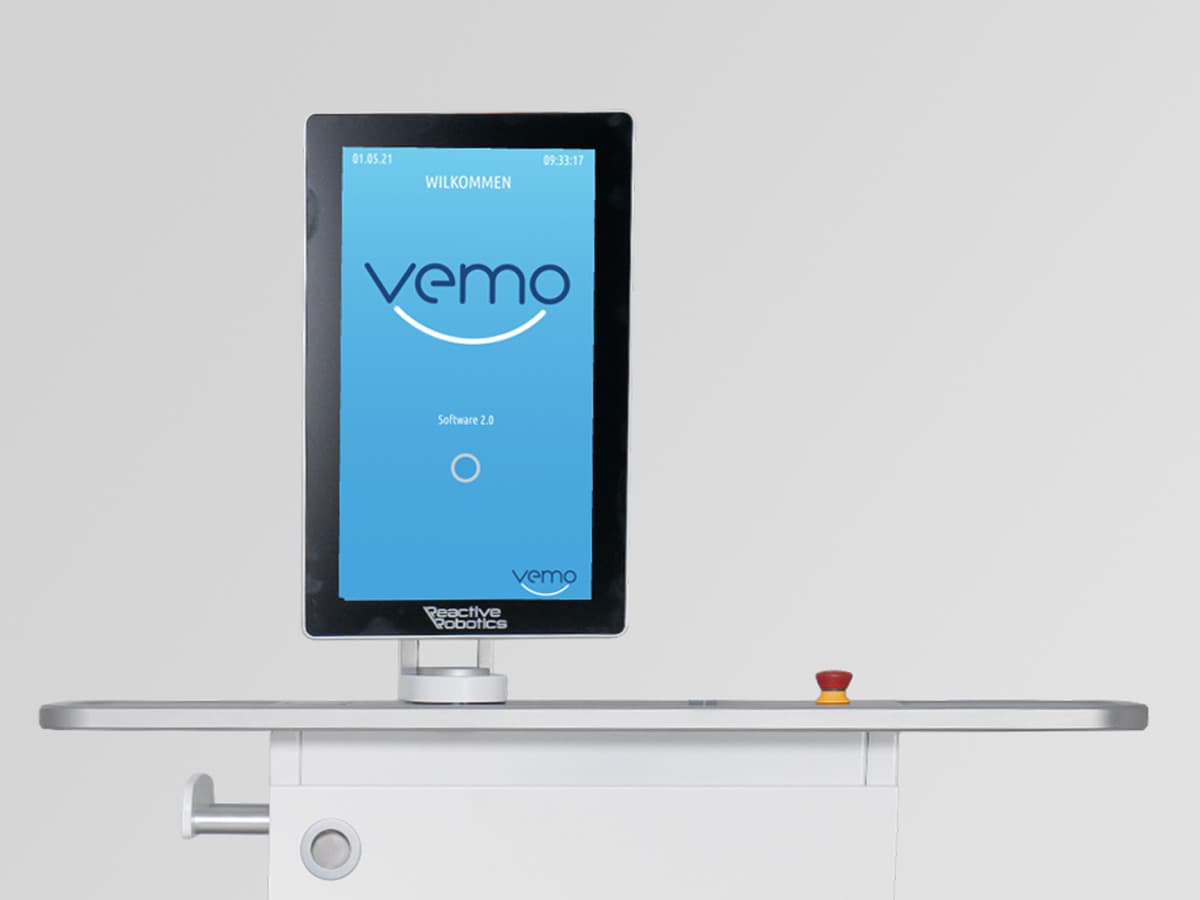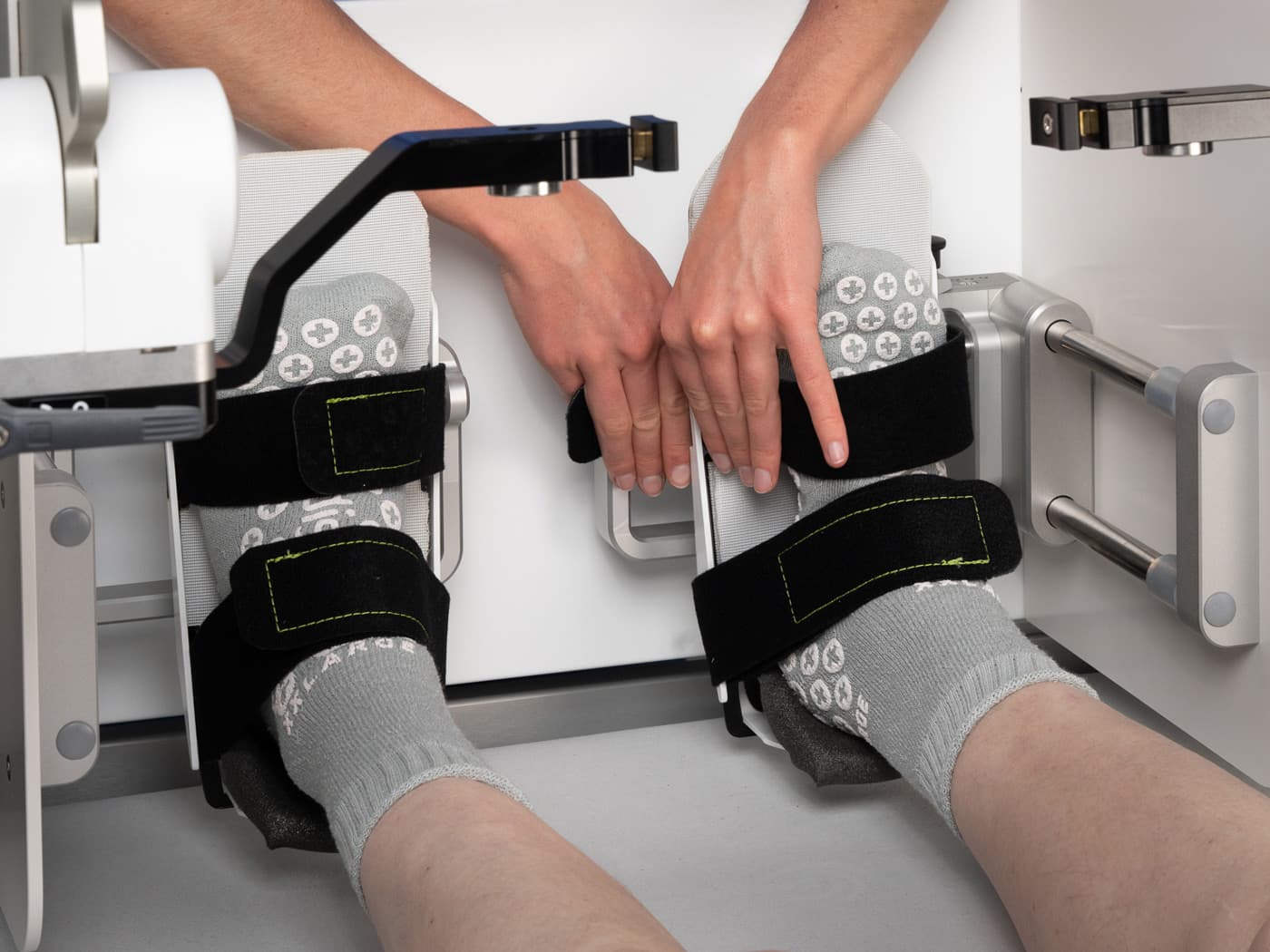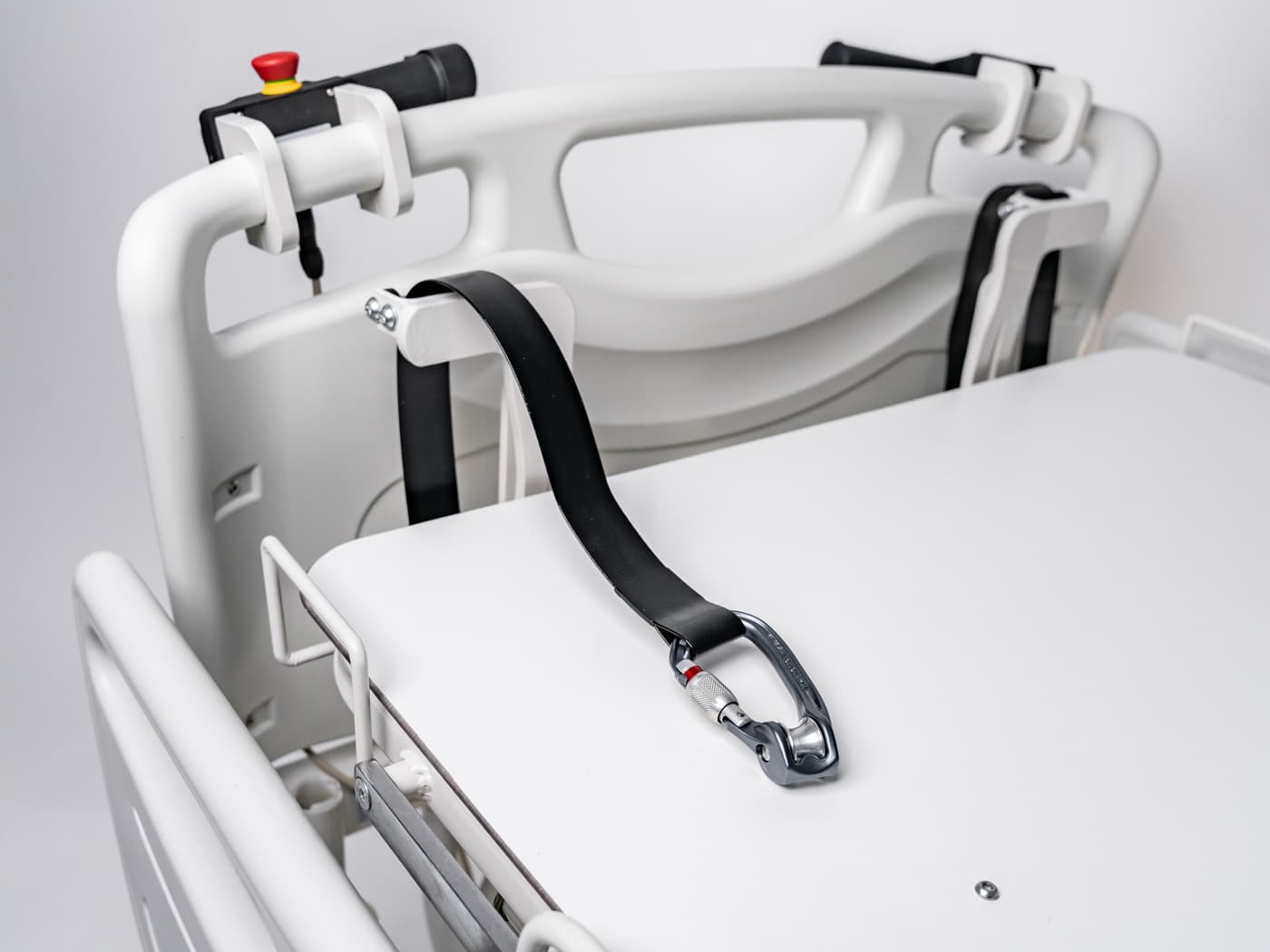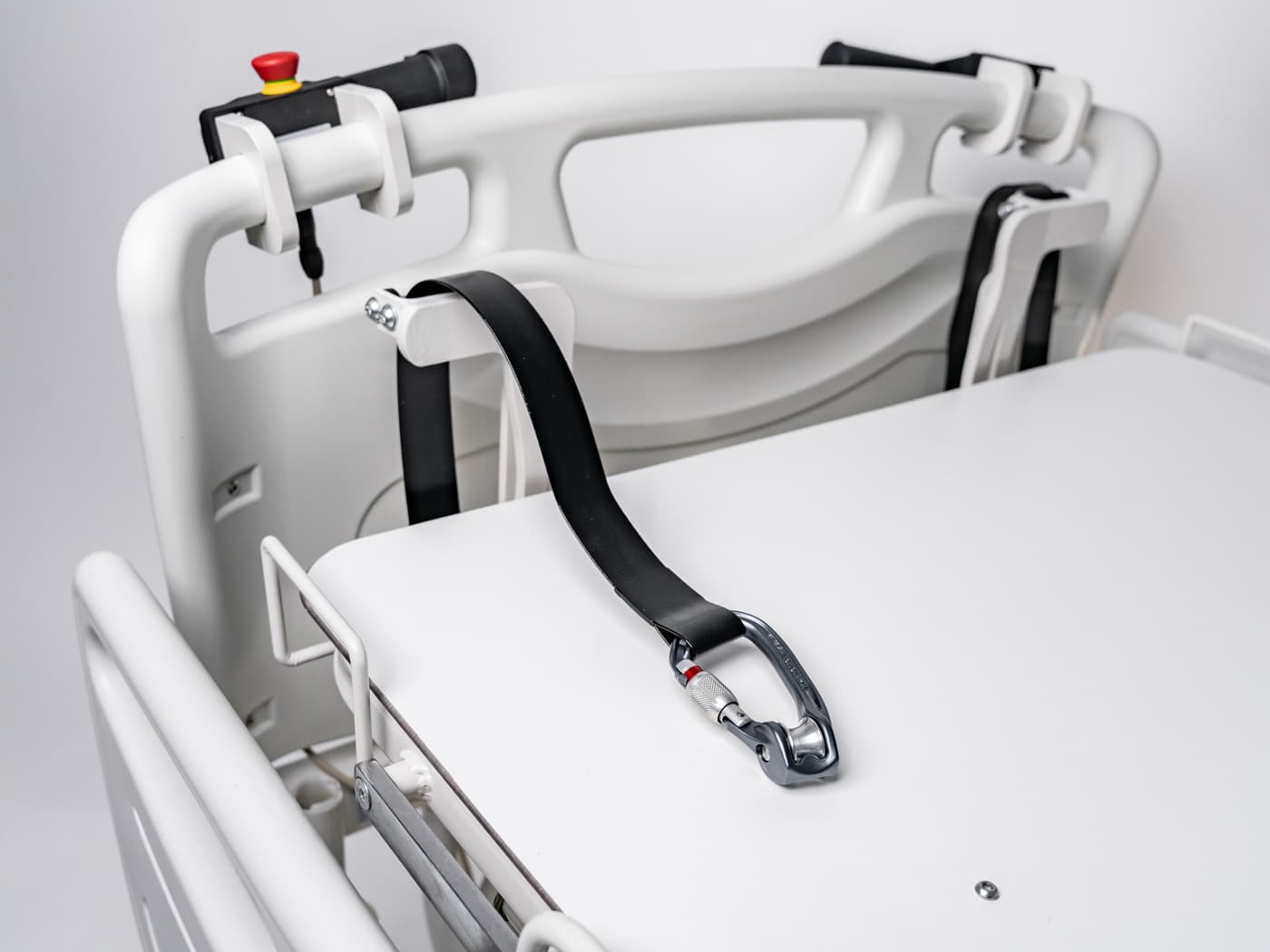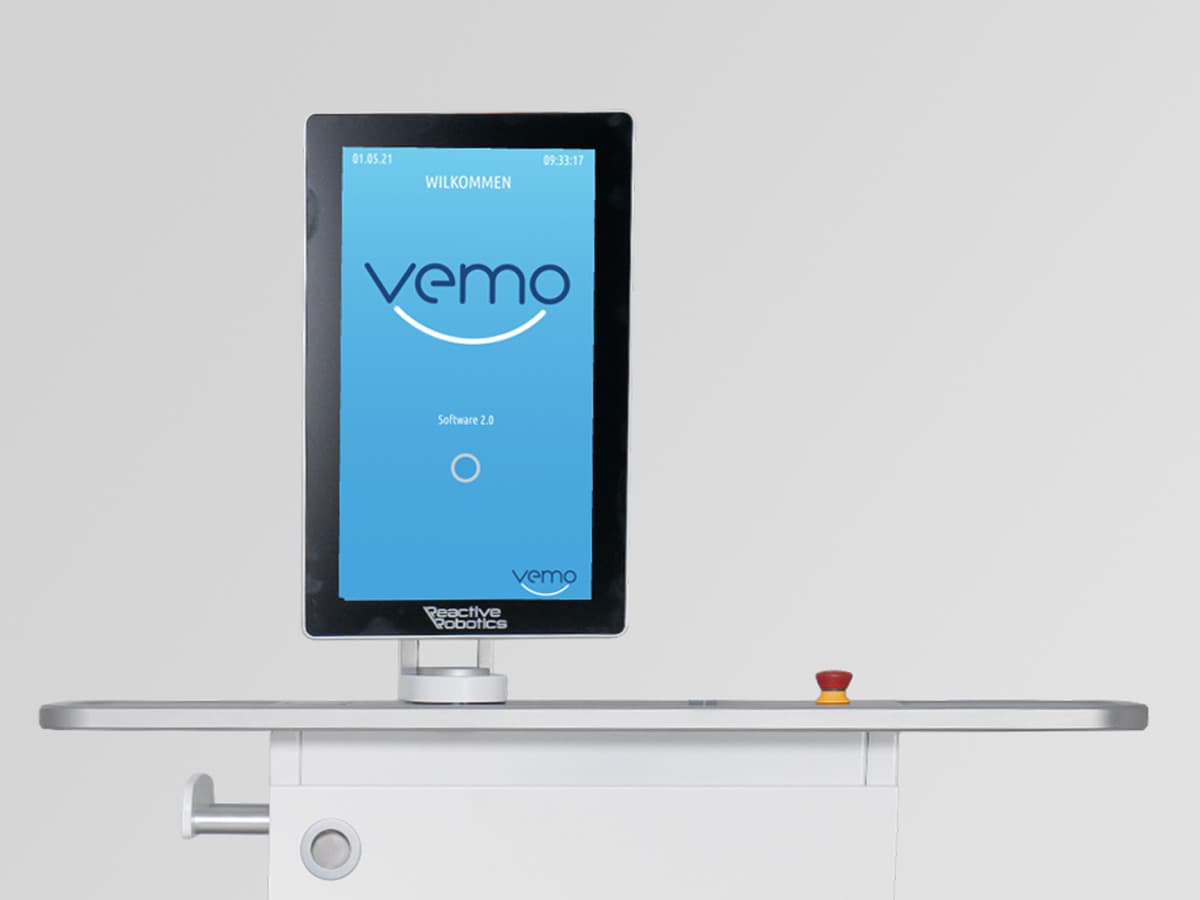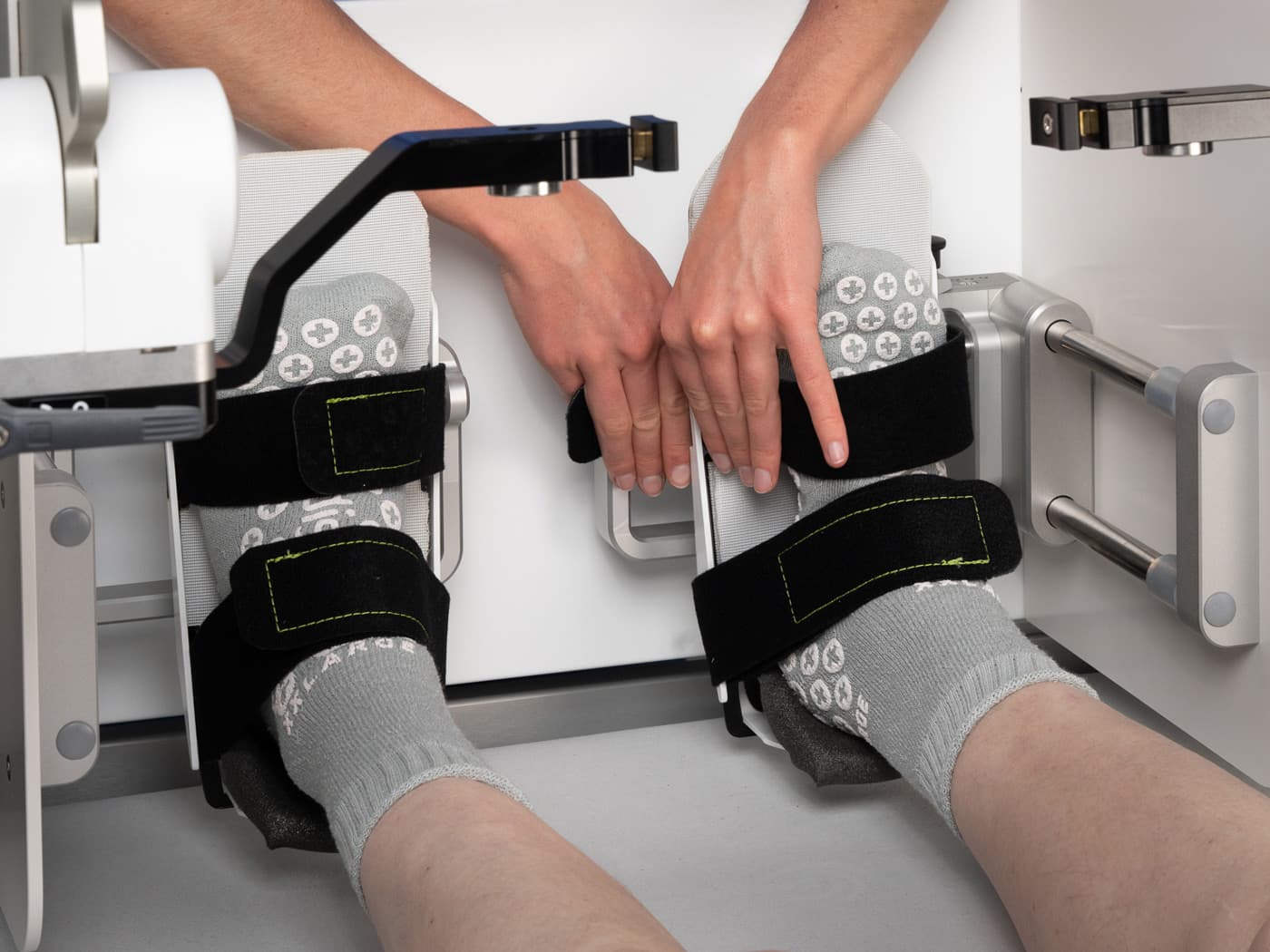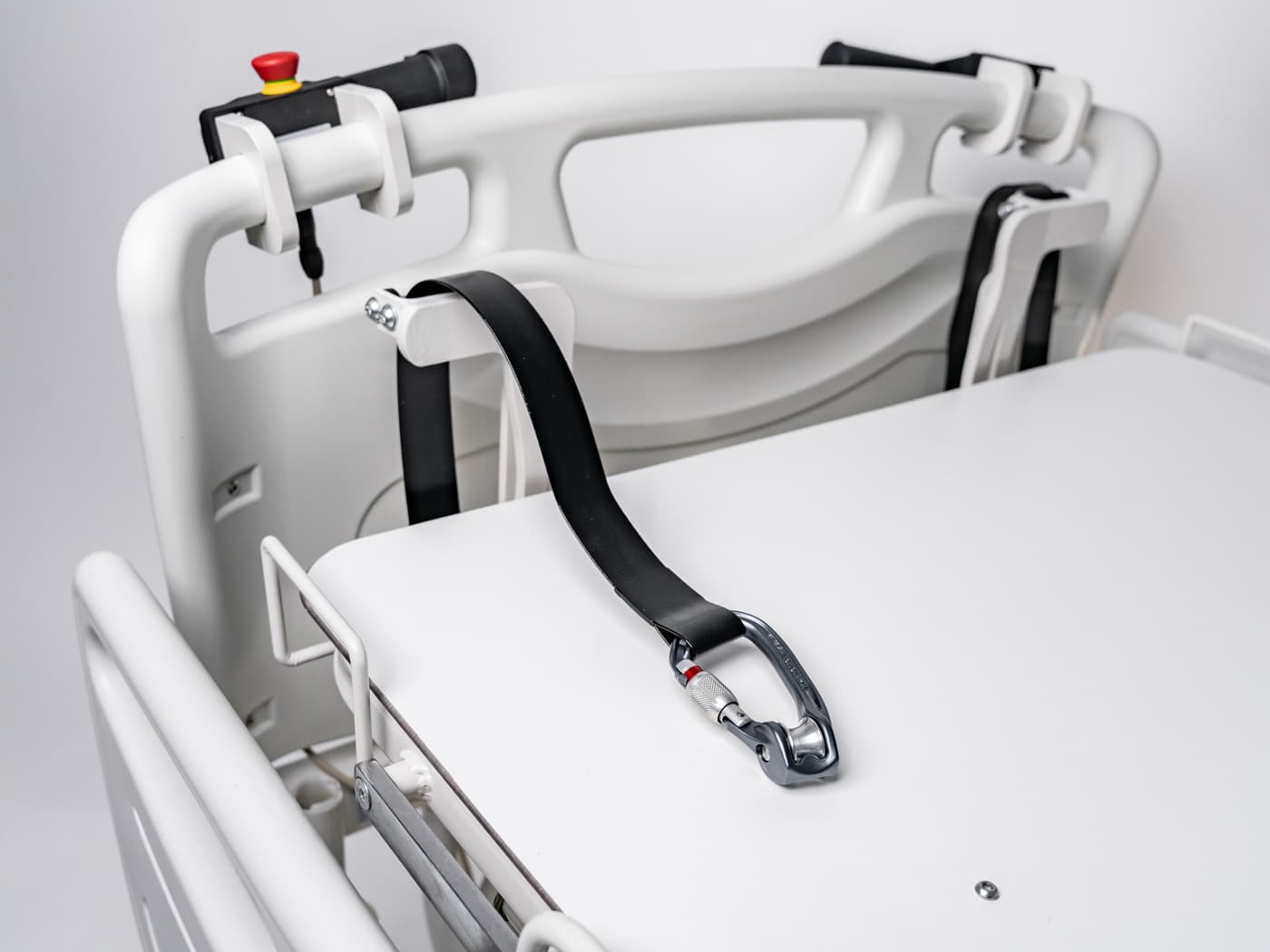 PRACTITIONERS ARE SPEAKING
From the beginning of the project, I support the approach of robot-assisted Very Early Mobilization. VEMOTION® will combine the benefits of early mobilization with a unique usability approach. Bringing the therapy to the patient rather than the patient to therapy is truly innovative. I expect particularly our ventilated patients to benefit from this new device."
DR. FRIEDEMANN MÜLLER
Head Physician, Schön Klinik, Bad Aibling – Germany
From the beginning of the project, I support the approach of robot-assisted Very Early Mobilization. VEMOTION® will combine the benefits of early mobilization with a unique usability approach. Bringing the therapy to the patient rather than the patient to therapy is truly innovative. I expect particularly our ventilated patients to benefit from this new device."
DR. FRIEDEMANN MÜLLER
Head Physician, Schön Klinik, Bad Aibling – Germany
AT A GLANCE
BENEFITS FOR THE USERS
BENEFITS FOR PATIENTS
Mobilization for critically ill, including ventilated patients possible
Combination of mobilization and verticalization already at a very early stage
Support of manual early mobilization with the help of robotics
Early mobilization in the patient's own intensive care bed – dangerous transfer of the patient is avoided
Verticalization supports spatial orientation
BENEFITS FOR PATIENTS
Mobilization for critically ill, including ventilated patients possible
Combination of mobilization and verticalization already at a very early stage
Support of manual early mobilization with the help of robotics
Early mobilization in the patient's own intensive care bed – dangerous transfer of the patient is avoided
Verticalization supports spatial orientation